New feature - Send confirmation message to badge applicants
In addition to the default live confirmation that an applicant sees when a badge application has been sent, issuing organisations now have the option of attaching a confirmation message to their badge applications. Your badge applicants can immediately receive an email message confirming receipt of the application. This message includes a link to a read-only version of the badge application for their reference.
Adding a confirmation message can improve the user experience for your applicants and reduce support calls for your team.
Creator tools > Badge applications > (Select application) edit > Step 3: Message > New Application submitted message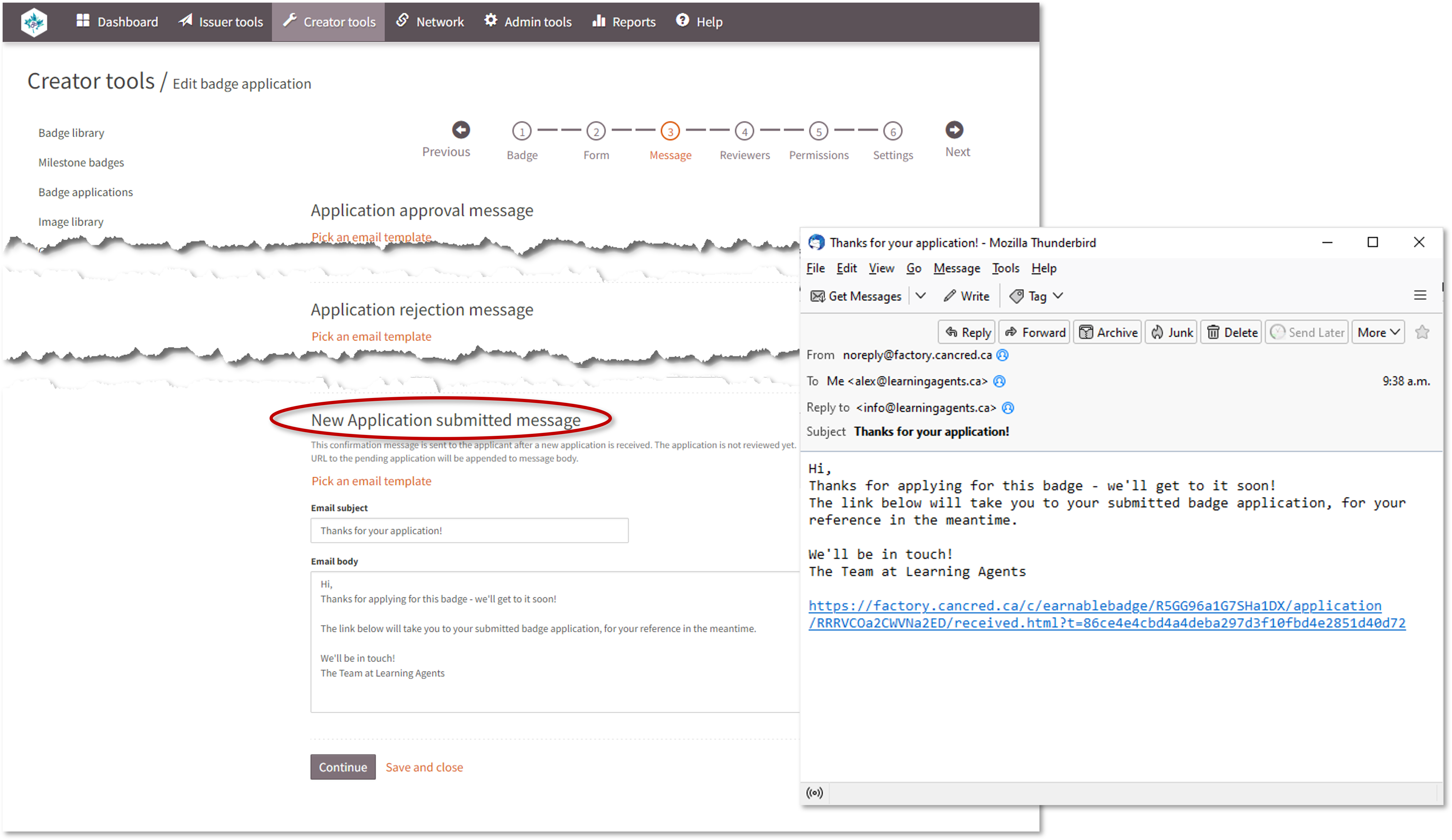 From the CanCred Service Team