Customize your PDF badges!
CanCred Factory subscribers can now customize the look and feel of their PDF badges, right down to each individual badge! Using a combination of Cascading Style Sheets (CSS) and a templating language called Mustache, users can now style text and custom graphics to meet specific needs, combining static and dynamic content to make a single page certificate, a full version with all the badge metadata, or a combination of single page certificate AND the full metadata! Regardless, you can include a QR code and link that will take the viewer straight to the hosted credential for more details and verification.
PDF badges are a unique feature of the CanCred platform, based on Open Badge Factory technology, because they act like regular badges, combining the best aspects of offline and online. Each PDF contains the full metadata that's normally embedded in a badge image, but it's human readable without a displayer platform AND it can be uploaded to Passport to act like a regular Open Badge.
When PDF badges were first introduced, they only had one style, but now you can make as many styles as you want. See the custom PDF below, which was designed for the ground-breaking IT Apprenticeship Program for Indigenous Peoples from the Government of Canada.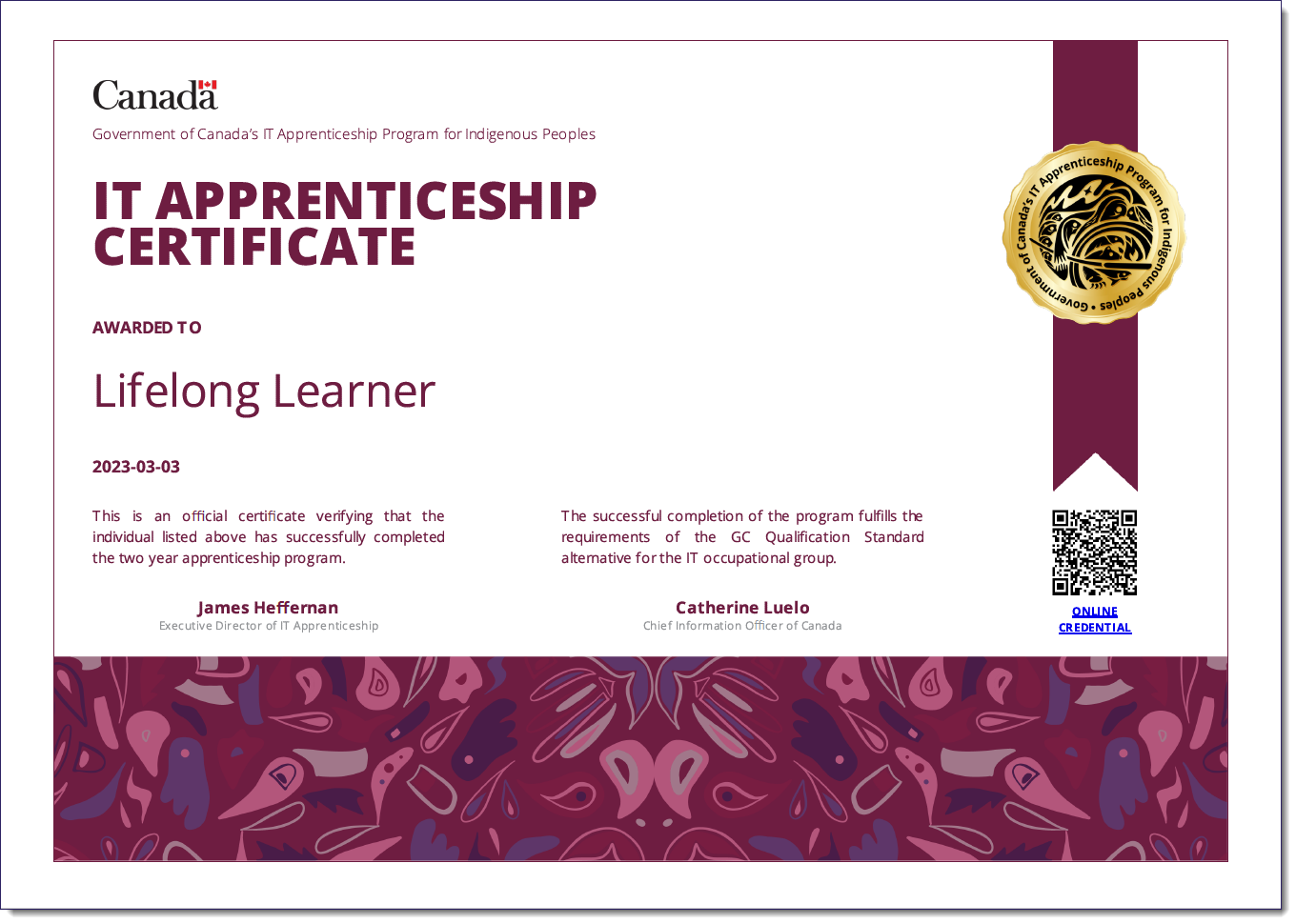 Learn more about the IT Apprenticeship Program for Indigenous Peoples


Find out more
Make your badge PDFs a celebration of your learning!
Organisations who have front end developers familiar with CSS can experiment for themselves here:
Admin tools > PDF templates > Create new PDF template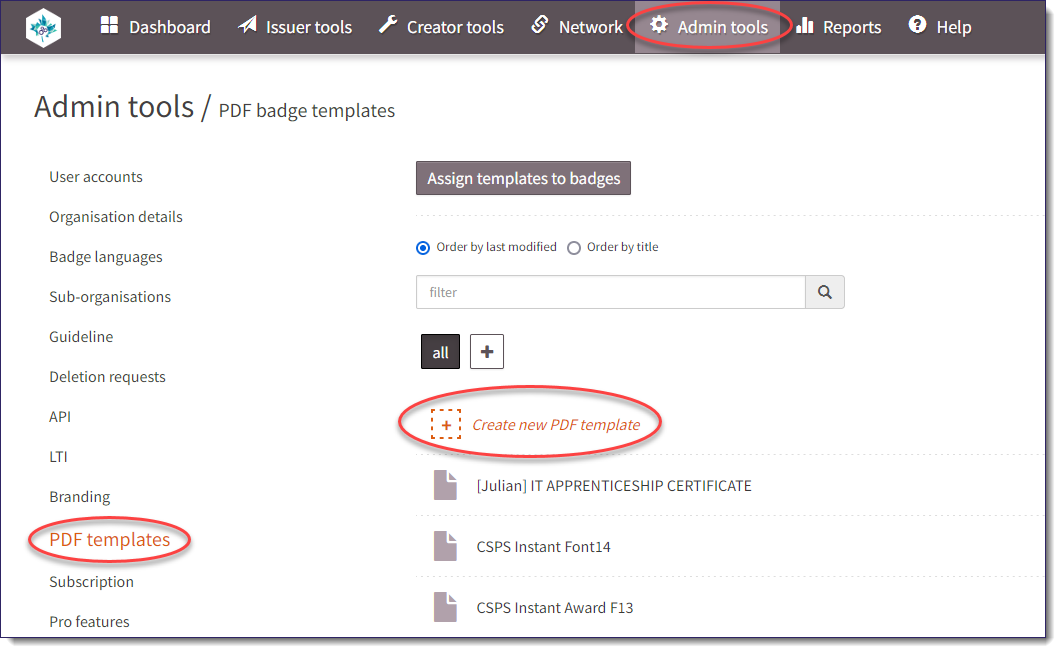 Alternatively, contact us at info@cancred.ca for a reasonable service quotation.