About
CanCred Factory - Hosted in Canada by Canadians
Learning Agents is the host of CanCred.ca. We're hosted in Canada, made up of:
CanCred Factory (this platform), for creating and issuing Open Badges, offered to organizations by paid subscription
CanCred Passport, our Open Badge storage and sharing platform, offered to individual end users for free  
Learning Agents is the Canadian partner of Discendum, creators of Open Badge Factory and Open Badge Passport, which provides the technology for CanCred.ca. Discendum was established in 2001 and is now the leading educational technology company in Finland.
Learning Agents is an award-winning innovator of educational technology solutions for learning and career development, established in 2000. Recent clients include eCampus Ontario, Kwantlen Polytechnic University, Mohawk College, University of Manitoba, the Canadian Mining Industry Human Resources Council (MiHR), Médecins sans frontières (Doctors Without Borders) and the Humanitarian Leadership Academy.
In 2016, Don Presant, President of Learning Agents, co-authored and helped launch the Bologna Open Recognition Declaration, a global call for a universal open architecture for the recognition of lifelong and lifewide learning achievements. BORD continues to gather support worldwide.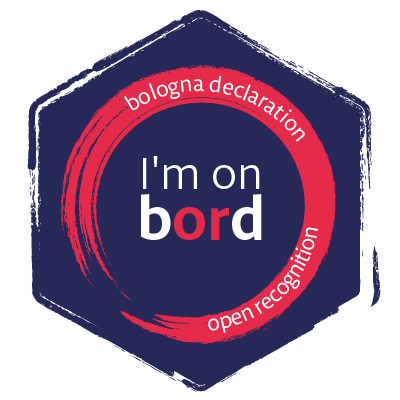 The promise of Open Badges
Open Badges is an open technology standard for digital credentials. It was developed by the Mozilla Foundation in 2011 to recognize, validate and demonstrate learning that happens anywhere. Open Badges are portable digital credentials, created and issued by a wide variety of organizations such as education and training institutions, professional associations, non-profits and private companies, for their students, members, staff, clients and partners.
Open Badges unlock a world of possibilities, especially for the recognition and validation of informal and lifelong learning. The Open Badge standard is now led by the IMS Global Learning Consortium and is being adopted worldwide by a rapidly increasing number of organizations and learners. Open Badges are becoming "digital tender" for recognition of skills.
Be successful with CanCred Factory Open Badges
CanCred Factory is a specialized Open Badge management platform in the Canadian cloud. The technology is constantly improving to meet the evolving needs of the badge community. CanCred Factory provides a centralized and simplified environment for issuing and maintaining quality Open Badges and provides the tools your organization needs to implement and manage a meaningful, consistent and sustainable credentialing system that will build your reputation over time.
Open Badges and Organizations
Open Badges and educational institutions
You may ask, "Are Open Badges needed in the academic world where learning is already recognized with official certificates and degrees?"
We may ask in return, "Does a transcript with unexplained course codes and grades really tell you enough about the achievements of students and their potential capabilities?"
Open Badges don't compete with formal credentials, but they can enhance them, providing a more complete picture of the learner.
As micro-credentials, badges make well-structured courses more obviously modular, visible and competency based.
As alternative credentials, badges can fill big gaps in recognition, such as for communication skills and other cross-cutting employability skills usually developed outside the classroom.
Both kinds of recognition improve a candidate's chances in the job market by helping them highlight particular capabilities an employer may be seeking.
Professional Development for educators has also been an early growth area for Open Badges, particularly in the areas of information literacy, ITC skills and digital pedagogy. "Badging the badgers", or recognizing faculty professional development with Open Badges can be a fundamental enabler for your broader badging initiatives as well as an innovative PD strategy. You can build a firm foundation by valuing the skills and achievements of your faculty and recognizing them with "résumé worthy" badges they can use to help further their own careers. They can then apply that new understanding to recognizing the skills and achievements of their students.
Open Badges and Associations/Non-profits
An association or non-profit's activities can be transformed and streamlined with well-designed badge systems. Work in this sector calls upon many skills that are acquired through informal learning and mentoring. These skills aren't normally recognized in formal credentialing systems. Open Badges enable recognition and acknowledgement of members' status, professional knowledge and skills, community service and achievements.
Associations and non-profits can build out modular badge systems either by themselves or with partner organizations. This helps them recognize and acknowledge the knowledge and expertise of their members and make the value of their work more visible to the broader public.
Open Badges and workplace learning
Open Badges offer the same possibilities for workplace and work-related learning as for educational institutions and associations. In-service trainers make their courses and their resulting skills more visible. Both employers and employees benefit from the badges that are earned.
Working with badges, employers can assess the benefits of training, assemble teams for projects and manage rising talent by analyzing badge reports against skills goals for individual employees and departments. Employees can use badges to demonstrate their skills and knowledge when applying for jobs or career advancement.
Workplace learning service providers can use Open Badges to make the quality of their learning services more transparent to their customers. Fixed-term badges with expiry dates can certify time-sensitive competencies in areas such as technology, health, and workplace safety - badge expiry is the signal for a training refresher.
Leading companies are also starting to use Open Badges to meet wider needs in External Enterprise Learning, such as for supplier and customer training.